Wie G2 Esports heute auf der eigenen Homepage bekanntgab, verpflichtet man das französische Topteam, welches bis Mitte des letzten Monats bei Titan eSports unter Vertrag stand. Erst in der vorletzten Woche ließ man das eigene Team zu FaZe Clan ziehen. Die Verpflichtung ist zwar absolut folgerichtig, kommt jedoch überraschend.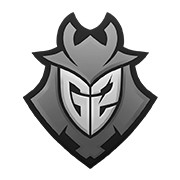 Die Ablösesumme, die
FaZe Clan
für das ehemalige G2 Lineup um Mikail '
Maikelele
' Bill letzten Monat zahlte, war die höchste, welche je für ein Counter-Strike Team gezahlt wurde. Die Kriegskasse der Organisation ist also gut gefüllt und mit der Verpflichtung von
ex-Titan eSports
holt man sich nun den bestmöglichen Ersatz. Es bleibt abzuwarten, ob das Lineup, welches seit einiger Zeit in einer Schwächephase steckt, aber dennoch zum Kreis der Top-15 Teams weltweit gehört, an alte Glanzleistungen anknüpfen kann.
Das nächste Offline-Event, an dem das überwiegend französische Lineup teilnehmen wird, sind die Finals des
Game Show Global eSports Cup
vom 04.-07. Februar 2016. Dort wird G2 Esports in Gruppe B auf Cloud9, Astralis und Method treffen und um ein Preisgeld von insgesamt 200.000 US-Dollar kämpfen.
Statement Jakub 'Lothar' Szygulski (Chief Gaming Officer G2 Esports)


But here is not where our CSGO journey ends. It is where we feel all our learnings channel into new opportunities and new opportunities reward our fans and us here at G2 esports:

After weeks of research, discussion and thorough evaluation, we are proud to welcome the former team Titan in G2 esports!

This group of passionate, skillful and professional players and managers is determined to get back to the top. We have no doubts that they will achieve their goals and we will throw all our energy and support behind them. On a special note, it's with great joy that we welcome back our former player, Adil "ScreaM" Benrlitom. It is our commitment to support him in building his legacy.

Thank you, Kévin, Adil, Cédric, Richard and Edouard for your trust in us, in G2 eSports and thank you for rewarding all our fans. It is up to this club to give you the support you deserve and we promise to not let you down on that! Let's keep rocking. G2!
Today is a great day for G2.Kinguin. Ever since we got involved in CS:GO, we have been striving to achieve not only great sportive success but to make a significant contribution to the positive development of the competitive CSGO scene. It was in our first effort that we took an instrumental role in building the first ever truly multi-national professional CSGO team, which initially played under the Team Kinguin flag and later on transferred to G2.Kinguin. The team rose to global success within just a few months and took a Top10 in all international CSGO rankings. We have learned our fair part on talent management in what ultimately resulted in the transfer of the team. A transfer probably ranking at the very top of the highest transfer fees ever paid in the history of competitive Counter-Strike.
Statement Jérôme 'NiaK' Sudries (Team Manager ex-Titan eSports)
We are both proud and happy to announce that we are joining G2. This club has experienced an awesome development in recent months, owed mainly to the hard work of a competent management team led by Carlos. The players and I are driven by the will to build long-term relationships with the people we work with, and in that respect G2 was the best choice. After Team VeryGames and Titan, this is the beginning of a new chapter for us, and our main goal is to get back to the top of the CS:GO rankings, of which we have been out for far too long.
Lineup G2 Esports
Richard '
shox
' Papillon
Edouard '
SmithZz
' Dubourdeaux
Cédric '
RpK
' Guipouy
Adil '
ScreaM
' Benrlitom
Kevin '
akukhoS
' Droolans